Atomica Grows Leadership Team after Series C $30M Financing
ATOMICA NEWS
STMicro Aymeric Gisselbrecht joins as Senior Vice President of Sales and Career Semi Exec Darwin Enicks leads Process Engineering
SANTA BARBARA, CALIF. November 29, 2022
Atomica Corp, the U.S. leader of micro-electro-mechanical systems (MEMS), today announced additions to its senior management team. Aymeric Gisselbrecht joins as Senior Vice President of Sales after several decades at STMicroelectonics and Darwin Enicks, a career veteran in the semiconductor industry, takes over as Vice President of Process Engineering. These appointments provide added experience and execution bandwidth to support customers through Atomica's next phase of growth catalyzed by the $30 Million Series C Financing announced a few weeks earlier.
"Aymeric and Darwin are seasoned semiconductor execs who can take us to the next level. "
- Eric Sigler, CEO of Atomica
Aymeric joins Atomica from Renesas, where he was VP of Sales for the Global Cloud, Computing, Networking, and Memory Segment, responsible for sales, field application engineers, and supply chain management for strategic accounts.  Prior to Renesas, he was with STMicroelectronics for over 20 years, where he held various leadership roles in sales, marketing, and business development.  During his tenure at STMicro, he established a foundry business unit inside ST's North America's sales organization, significantly increasing the utilization rate of ST's own factories. He also was Vice President of Global Key Accounts where he expanded business with many of ST's top customers.  Aymeric holds an MBA from the W.P. Carey School of Business at Arizona State University as well as a BSEE and MSEE in Electrical Engineering from Ecole Nationale Superieure d'Electronique et de Radioelectricite de Bordeaux.
Darwin is Atomica's new Vice President of Process Engineering. He brings over 25 years of microelectronics process, device, and advanced materials experience leading R&D and manufacturing for a breadth of applications in semiconductor, display, 5G telecom, and consumer electronics. Prior to Atomica, he led process engineering for Wolfspeed launching the world's first fully automated 200mm SiC fab. Before that, he served as the Director of R&D for SunEdison Semiconductor (now GlobalWafers) and Advanced Manufacturing Engineering at Knowles Precision Devices. He holds 30+ patents in microelectronic materials and devices. He received a PhD in Engineering, Semiconductor and MSEE from the University of Colorado at Colorado Springs (UCCS), and a BSME from the University of Oklahoma.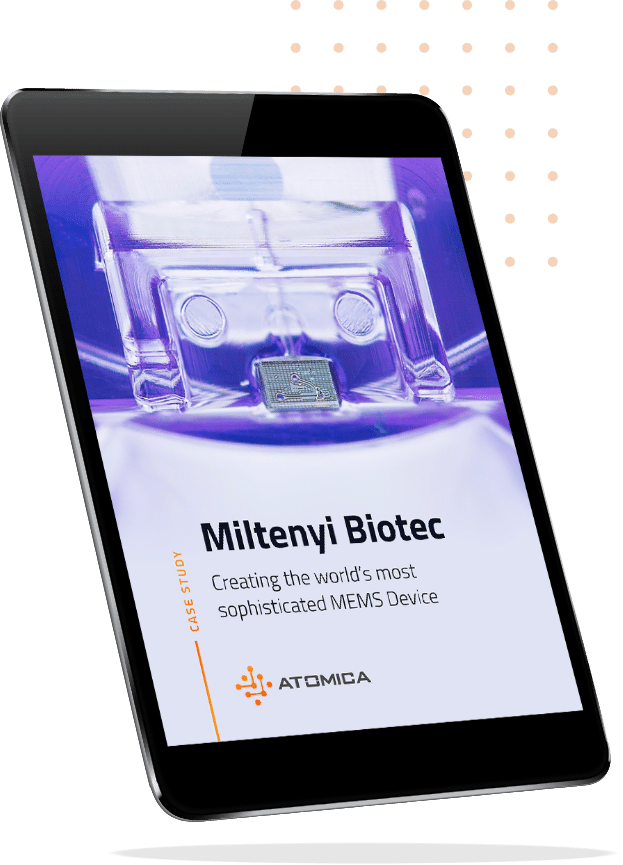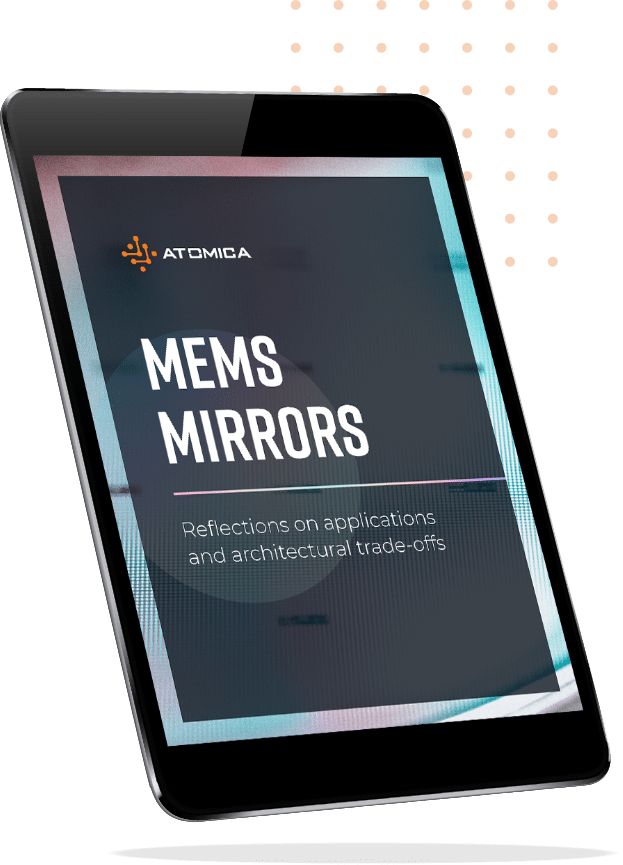 "With our Series C financing closed, it's a great time for Atomica to expand its leadership team and allow us to quickly capitalize on the growth opportunities ahead of us," commented Atomica CEO, Eric Sigler. "Aymeric and Darwin are seasoned semiconductor execs who can take us to the next level. "
To learn more about Atomica's MEMS-based solutions in photonics, biochips, relays, switches, and sensors, visit atomica.com/applications-and-experience/.
About Atomica
Atomica Corp. (formerly Innovative Micro Technology) unleashes the power of Micro Electro-Mechanical Systems (MEMS) to help solve the great problems of our time. Utilizing a uniquely collaborative approach to development and manufacturing, it partners with innovative companies to deliver breakthrough MEMS-based solutions in cloud computing, autonomous vehicles, cell therapy, molecular diagnostics, genomics, 5G, the Internet of Things (IoT), and more. Atomica is the largest MEMS foundry in the USA, serving customers from its 130,000 ft2 manufacturing campus (including a 30,000 ft2 class 100 cleanroom) in Santa Barbara, California. The company is ISO 9001 certified and ITAR registered. Its extensive experience spans the full spectrum of MEMS, including photonics, sensors, microfluidic biochips, and other micro components.
News